Ingredients: Hemp Protein Isolate, Pumpkin Seed Protein, Organic Flax Seed, Chia Seed, VitaFiber (IMO), Xylitol, Coconut Creamer MCT Powder 50%, Natural French Vanilla Flavor, Enzymes, Stevia Leaf 98%, LoHan.
Plant powered protein is a great supplement to any diet! Our new Clean Simple Vegan Eats protein isn't just another vegan protein powder though. These vegan powders have a smooth texture and delicious taste. You guys, we nailed it! Just like any of our other products, we thought and fought long and hard to get this formula just right. Our vegan protein is clean, effective, tastes great AND can easily be swapped into any of our Clean Simple Eats recipes found in the meal plans without having to alter the recipe at all!
Each scoop provides:
18g of the highest quality vegan protein

105 calories - 1F / 6C / 18P

5g of fiber

Enzymes for better absorption

MCT powder for better recovery

ZERO added sugars

NO artificial anything!

NO gluten

NO dairy

NO soy, pea, rice
We third party test every production batch for heavy metals. Any elevated test result would stop the release of the batch. Our standards are much more rigid than the industry standard! We are also GMAP certified. Although we manufacture in a facility that processes milk, nuts, peanuts, wheat, soy, eggs, crustaceans, and fish, but have never had a cross-contamination issue.
Customer Reviews
Write a Review
Ask a Question
Filter Reviews:
recipes
powder
protein powder
protein
option
shake
Whey protein
chocolate
flavors
vanilla protein
01/15/2020
Kara
United States
So good!!
I have had to change to vegan proteins due to some allergies. I had a brand I loved, but HATED the vanilla, so I was so worried about this vanilla (loved the chocolate). I'm SO excited. This vanilla protein is delicious!! I am so thrilled to finally have a vanilla protein powder that tastes so good and smells so good! Thank you so much for creating this product!
01/14/2020
Stephanie N.
United States
Better than Shakeology!!
I absolutely love the CSE Vegan Eats Vanilla Protein powder. It tastes just like Shakeology Vanilla Vegan. I love that this shake is also green because it is plant based! Seriously if you can't afford Shakeology and you want something that tastes similar but 10x better then get the CSE Vegan Eats vanilla protein! You won't be disappointed!!!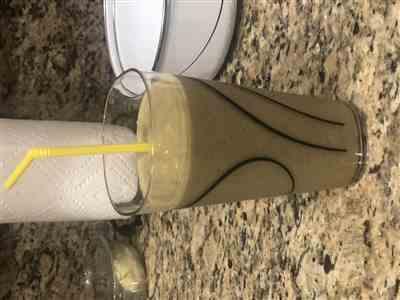 01/10/2020
Summer B.
United States
Glad for this option
I'm so glad they came out with a protein powder for those of us who are lactose intolerant! It doesn't taste quite as good as whey protein of course, but comes with no stomach ache so it's a win! I'm hoping for more flavors down the road so I can add that to their delicious recipes. Thank you for this option!
01/10/2020
Summer B.
United States
I'm being brave
I'm so glad they have come out with an option for those of us who are lactose intolerant! It's not quite as tasty as whey protein but no stomach ache so it's a win! I'm hoping for more flavors down the road that appeal to those of us who are lactose free so we can use them in the recipes!
01/10/2020
Kelly
United States
Best vegan protein!
Finally a vegan protein that my husband can actually have AND it tastes great! My husband has many restrictions with his diet due to digestive sensitivities and this is one protein he can actually have! Thanks for making it perfect!!!