This shake is SO AWESOME!!! The base proteins you'll find in our CSE Kid Shake are the same grass fed proteins we use in our Simply Vanilla and Brownie Batter protein powders only dosed specifically for children. With the Kid Shake formula, we utilized both whey isolate and concentrate. This way, you get a quick release and an extended release delivery of amino acids. We pride ourselves in the pure and cold processing of our protein which ensures our powders are non-denatured. This method makes it easy on the digestive system and cultivates high bioavailability in each and every scoop. 
While quality protein sources are essential for proper growth, we didn't want to stop there! Cse Kid Shake is a full and complete nutritional supplement designed with the littles in mind. Check out what else we added:
* A full complement of 36 vitamins and minerals.
* A multi-enzyme blend to aid in complete digestion and eliminate any digestive discomfort.
* 4 billion colony forming units (CFU's) of probiotics with nano enteric coatings so that they survive the digestive process. 
* Prebiotic fibers to help support gut health and probiotic levels. 
* A blend of plant based omega essential fatty acids. 
* No (like, NEVER!) artificial sweeteners, flavors, colors or GMO ingredients of any kind. 
We know how much your kids have loved the CSE recipes on plan! We love our Littles and want them to be putting the best fuel possible into their growing bodies. With the safety, growth and development of kids in mind... CSE Kid Shake was born. 
CSE Kid Shake mixes super easy without a blender and can be shaken into a regular bottle of water for on-the-go nutrition. Make sure you try out our CSE kid approved recipes on the back of each of the Creamy Vanilla and Milk Chocolate flavors!
Customer Reviews
Write a Review
Ask a Question
Filter Reviews:
taste
things
oatmeal
kids
meals
products
protein
ingredients
shake
milk
03/20/2020
Anonymous
United States
Kids shake❤️❤️
Great! My daughter loves this stuff
03/10/2020
Clarisa W.
United States
My Kids Love it
My kids love these in shakes, smoothies and especially in oatmeal! I love the peace of mind that they are getting quality nutrients in a safe formula to help their growing bodies. Would highly recommend this product!
03/02/2020
Anonymous
United States
Love it!!!
My kids love it!!!
02/29/2020
Mel
United States
First try! My kids LOVED IT!!
Finding a kids protein shake is risky business! So when I came across this I was shook! I ordered it along side my own protein powder hoping my picky kids would love it. SURE ENOUGH.. they drank it down in a matter of seconds! Thanks Erica&JJ yal are doing great things!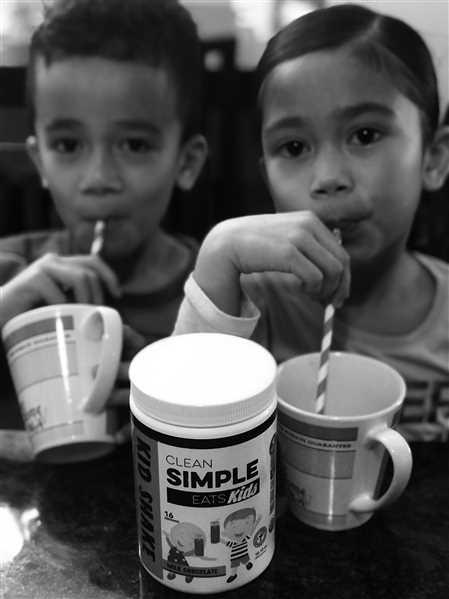 EP
02/02/2020
Erin P.
United States
My daughter asks for this!
My 3.5 year old loves these shakes. She is a picky eater so I'm thrilled I count on her liking these "milkshakes" to get her good calories, protein and nutrients when she's being extra picky!!