Order your hardcover physical copy of our Fall Meal Plan.
You can always download the first week free HERE.
The Clean Simple Eats  Meal Plan was created for the foodie in all of us! Each book includes:
90+ simple, delicious, family-friendly, macro-friendly recipes (each season has 100% different recipes)

7 weeks of grocery shopping lists

7 weekly menu planners

Nutrition information (macros and calories) for each recipe

Food prep guide

Full week of beginner workouts

Full week of advanced workouts

Information about macros if you're brand new to macro counting!
You do not have to eat bland and boring meals to reach your goals! We use recipes that actually taste good that will help you to create a healthy lifestyle for you and your family; it's not a quick fix. You can use the menu planners and grocery lists as we suggest, or you can simply use this book as a cookbook and work through it at your own pace picking and choosing the recipes that look the best to you. Every dinner makes 4 servings as well as some of the breakfasts. Most snacks and other breakfasts are made to serve one.
To join the CSEchallenge, get more details here.
For a list of ingredient substitutions if you have allergies or dietary restrictions, please view our swaps list HERE.
Please join our challenge group HERE & follow me on Instagram @CleanSimpleEats for added information, live videos, prizes and accountability throughout our challenges.  
If you'd like to download just the grocery lists & weekly menu planners - we are offering that as a free digital download here!
Thank you for your interest in our books. We truly hope that you love them as much as we do! Thank you for your support! - Erika and JJ Peterson
Customer Reviews
Filter Reviews:
meal plans
family
husband
recipes
book
kids
meals
everything
food
meal plan
01/15/2020
Alison S.
United States
Winter book review
I got the winter book for Christmas and I started the winter challenge and I'm excited that this meal plan has carbs because I've done meal plans that are healthy, but hardly any carbs and I like them too much! I also love that we can eat dark chocolate.
01/15/2020
Julia S.
United States
Every Single Recipe Is Bomb
This is my third cookbook and I have yet to be disappointed!!! Seriously every single recipe is delicious! Some I would look at and be skeptical and think "there's no way that's good" and Erika proves me wrong EVERY SINGLE TIME. Even my boyfriend who is not the healthiest person lovessss these meals. Try it. You won't regret.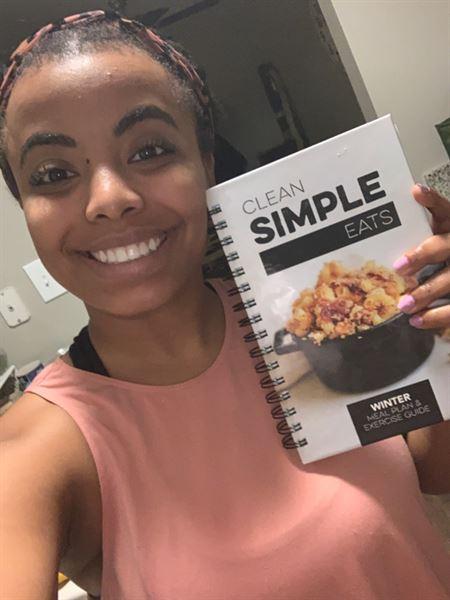 01/14/2020
Natalie W.
United States
Will not regret buying this!
This is hands down the best cook book/meal plan ever! Erika and JJ have done all the hard work so that I don't have to worry about counting calories or making grocery lists! I was hesitant to try this for a long time because I don't think diets are sustainable long term but what they've created is not that! These meals are so delicious that you seriously are happy to eat them all year!
01/12/2020
Anonymous
United States
Easy yet tasty meals
So far I have been pleasantly surprised by how easy, yet tasty these meals are. I have a family of 4 with 2 teenagers and I just double the recipes which gives us more than enough for dinner plus lunches for the adults the next day.
AS
01/10/2020
Amy S.
United States
Meals are delicious!!!
We are so impressed with the cookbook! My kids love the meals as well. The food is so good and easy to prepare. It is worth getting.